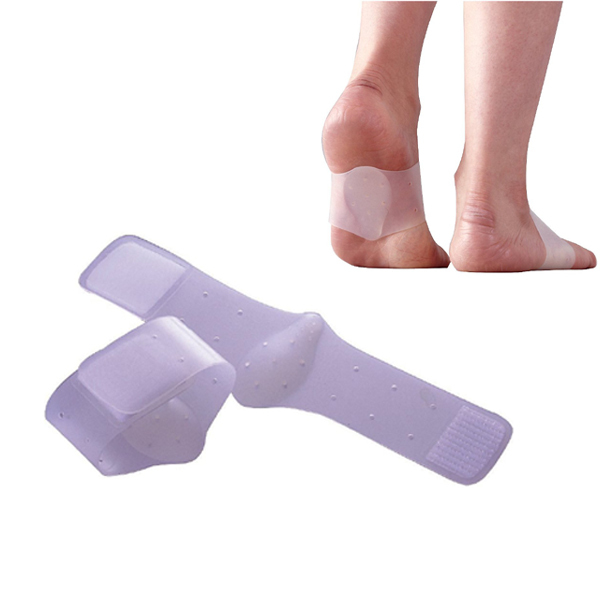 Overview
Plantar Fasciitis is the Latin term for "inflammation of the plantar fascia". The plantar fascia is a thick, fibrous ligament that runs under the foot from the heel bone to the toes. It forms the arch of the foot and functions as our natural shock-absorbing mechanism. Unlike muscle tissue, the plantar fascia is not very elastic and therefore is very limited in its capacity to stretch or elongate. Herein lies the problem, when too much traction is placed on the plantar fascia (for various reasons) micro-tearing will occur, resulting in irritation, inflammation and pain. Plantar Fasciitis usually causes pain under the heel. However some people may experience pain under the arch of the foot. Both heel pain and arch discomfort are related to Plantar Fasciitis, with heel pain being far more common than arch pain.
Causes
Plantar fasciitis is caused by straining the ligament that supports your arch. Repeated strain can cause tiny tears in the ligament. These can lead to pain and swelling. This is more likely to happen if your feet roll inward too much when you walk, you have high arches or flat feet. You walk, stand, or run for long periods of time, especially on hard surfaces. You are overweight. You wear shoes that don't fit well or are worn out. You have tight Achilles tendons or calf muscles.
Symptoms
The main symptom of plantar fasciitis is heel pain when you walk. You may also feel pain when you stand and possibly even when you are resting. This pain typically occurs first thing in the morning after you get out of bed, when your foot is placed flat on the floor. The pain occurs because you are stretching the plantar fascia. The pain usually lessens with more walking, but you may have it again after periods of rest. You may feel no pain when you are sleeping because the position of your feet during rest allows the fascia to shorten and relax.
Diagnosis
Your doctor will check your feet and watch you stand and walk. He or she will also ask questions about your past health, including what illnesses or injuries you have had. Your symptoms, such as where the pain is and what time of day your foot hurts most. How active you are and what types of physical activity you do. Your doctor may take an X-ray of your foot if he or she suspects a problem with the bones of your foot, such as a stress fracture.
Non Surgical Treatment
Treatment for plantar fasciitis includes medication, physical therapy, shock wave therapy, or surgery. Nonsteroidal anti-inflammatory drugs (NSAIDs) such as ibuprofen and naproxen are used to treat the inflammation and pain of plantar fasciitis, but they won't cure the condition. Corticosteroids can also be used to ease pain and reduce inflammation. Corticosteroids are applied either as a topical solution in conjunction with a non-painful electric current or through injections to the affected area.
Surgical Treatment
Most patients have good results from surgery. However, because surgery can result in chronic pain and dissatisfaction, it is recommended only after all nonsurgical measures have been exhausted. The most common complications of release surgery include incomplete relief of pain and nerve damage.
Prevention
Every time your foot strikes the ground, the plantar fascia is stretched. You can reduce the strain and stress on the plantar fascia by following these simple instructions: Avoid running on hard or uneven ground, lose any excess weight, and wear shoes and orthotics that support your arch to prevent over-stretching of the plantar fascia.